DeepLink DJ Mixes Archive
Category: DJ Mixes 2001
Hits: 4176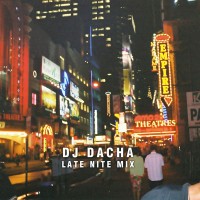 Finally, this was my 3rd and last DJ mix that I mixed with records that I bought on my NYC trip. I really enjoyed mixing all these DJ mixes since I got great great fresh tracks... And, all this music is coming from respected producers and singers such as: Solar House, St. Germain, Altocamet, Holland Tunnel, Martin Solveig, Tropical Deep, Jazz Brazillia, HErbie Hancock, Chaka Khan, Jovonn, Bass & Penn, DJ Shine, Teknostep, The DHJ Project, Teddy G, Jask...
Category: DJ Mixes 2001
Hits: 3926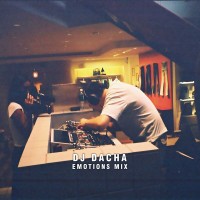 Emotions is my second DJ mix that I mixed and recorded after my return from New York city, and my visit to Satellite Records (R.I.P.). New York was very inspirational, and it wasn't hard to recall all those emotions that I felt visiting this urban jungle. I tried to put it all in this mix, from deep, tech to techno, I hope you'll feel it and that you'll visit this beautiful city one day... Until then, enjoy the music from:; Dalunartikz , Solaris, Altocamet, Hot Lizard, Anti Trance Terrorists, Shuffle, Liquid Phonk, Angel Moraes, Bass & Penn, Full Intention feat Shena, Tropical Deep feat Jazz Brazillia, Rino Cerrone, Michael Peters...
Category: DJ Mixes 2001
Hits: 4156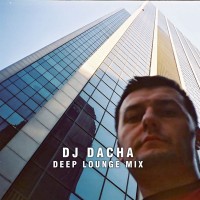 On my visit to New York City in September 2001, first place that I wanted to visit (and where I was hanging out a lot) was this great vinyl store, Satellite Records (R.I.P.). This was "the store", full of superb deep house records with some good European imports, and most of it just excellent domestic US house music that you will never or rarely find in European vinyl stores. So, I grabbed bunch of them each day. After I returned back to Serbia, I mixed first this Deep Lounge mix; Much respect: Teddy G, Kevin Yost, Blue Six, The DHJ Project, Jask, Tropical Deep, Jazz Brazillia, Suba, Bell & Everything, 7 Holland Tunnel, Lugo, Universal Tongues, Jovonn, Hot Lizard...
Category: DJ Mixes 2001
Hits: 3654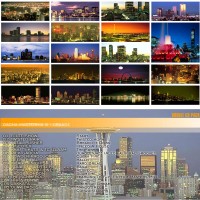 This mix was also been sent for Red Bull Music Academy participation (RBMA), but compared to blue version, this one is more for dance parties and clubbing, not so much chillin' out! Twisted sounds, breaks, horns, tech, disco, funky, deep, you name it. This is collection of many tracks that I played loud in the clubs, it's all here mixed in Orange Mastermix. It worked for RBMA, it may work for you too. Enjoy!
Category: DJ Mixes 2001
Hits: 4388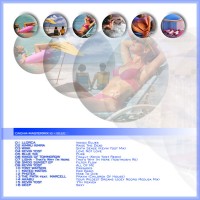 When I was participating for the Red Bull Music Academy (RBMA), I sent this DJ mix and I won! I was chosen to go in New York City 2001 academy! There is something great in it, it was very lucky for me. Download or listen to if you like lounge, chill, house music, you will just need some cocktails or refreshing beverage. There is a lot of deepness and soulfulness in this mix, some tracks are lounge, some deep house and some a little bit techy. Overall I mixed one nice summer mellow mix which is good for any bar, club or birthday celebration. Enjoy.
Category: DJ Mixes 2000
Hits: 3598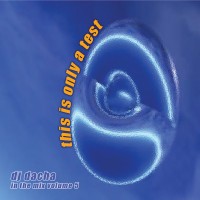 DJ experiment, task for DJ, practice new skills? I'm always in for it! For this time I tried something totally different. I wanted to mix one DJ mix with tracks that are already mixed in other DJ's mixes! We've done that many times before in old days, you got new DJ mix CD, and you wanted to play track from it... It's harder, you don't have much time to mix it, and it's hard to get pitch right sometimes... However, this is maybe one of my favorite spontaneous DJ mixes. Artists: Problem Kids, Zero Db, Nick Holder, Peace Division, Suba, Powder Productions, Orpheos, Plastic Avengers, Audiomontage, Halo Varga, Marino Berardi, Mood II Swing Killer Loop, Sound of Soul, Sandy Rivera & Jose Burgos
Category: DJ Mixes 2000
Hits: 4054
Here's the DJ mix that is "other version" of my music style change that I planned for year 2000, I named it Fast Change. If you're looking for Funky, Disco, Uplifting, Progressive & Deep Tech House sound, you can find it all on this DJ mix. As you can hear, I'm still in French House on this one, but this mix is mostly funky, and you'll also find some of the best deep house producers here such as: Disco Pimps, JNX, Silicon Soul, Sunshine Funk, Gardeweg, Didier Sinclair & Chris, Rinôçérôse, Yonkapin, Discocaine, Conga Squad, C-Mos, Jark Prongo, Kevin Yost, Terry Lee Brown Jr., Chilly Hi-Fly, Salome De Bahia, DJ Zorra.
Category: DJ Mixes 2000
Hits: 4248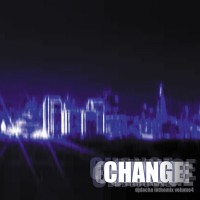 As an active and resident DJ, I was performing many nights in a week for some time. After a while I noticed that I started to bias my music choice just to satisfied passionate crowd, very bad thing to do. So, I had to reset myself. I went back to my music roots; deep & soulful underground house music! In this mix I presented and mixed serious good quality house music that I can listen to 15 or 25 years later! It's more deep, more jazzy, funky, you can feel more soul! Here are the artists on this mix: Modern Quartet, Russ Gabriel's Audio Spectrum, Alton Miller, Nuages, Eglantine, Toni Mono, MD Company, Dance Or Die, Jovonn & DJ Deep, D'Julz Blaze, Incognito, DJ Q, Alison David & The Black Science Orchestra, Mood II Swing, Mateo & Matos
Category: DJ Mixes 2000
Hits: 4192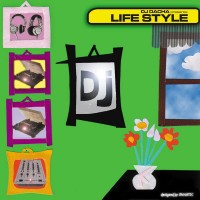 What takes to be a DJ? Well, besides your precious mixer, decks, headphones and fashion, good dance music is always number one that attracts crowd on the floor. For this one I prepared some of the best "cyber disco" tracks with a hint of tech and progressive house. There are a few artists that you will hear only here and probably never again, and that's one of the points. This is one future-tech disco DJ mix, if you like "faster music", this one is for you. I hope you'll enjoy discovering some great artists such as: Motel 6, Matthew Boone Vs. Discotexx, Scalawag, Master Blaster feat Antony DeMarco, Joe Negro feat Taka Boom, Mac Zimms, Robie Rivera, Olav Basoski, Wigwam, Bedlam, Eric Powell, Discotexx...
Category: DJ Mixes 2000
Hits: 4190
My second promo DJ mix was still inspired by some latest Tech, Garage, Disco, Progressive, Jackin', and some Funky & Jazzy House tracks. Looking at current world situation and racial diversity, message that I wanted to spread was very simple; We need Global World Unity! House music unites people, and that is what this mix is all about: Love, Respect, Dance and Happiness. Check it out right now, you'll find some great artists such as: Ministers De-La-Funk, Jocelyn Brown, Gordon Matthewman, Jose Nunez, Jamiroquai, Junior Sanchez, Dajae B, Kojak, Phats & Small, Robbie Rivera, Kluster, Disco Galaxy 4, Carl Cox, Cassius, Daddy's Favorite...