DeepLink DJ Mixes Archive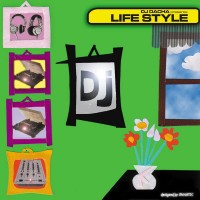 What takes to be a DJ? Well, besides your precious mixer, decks, headphones and fashion, good dance music is always number one that attracts crowd on the floor. For this one I prepared some of the best "cyber disco" tracks with a hint of tech and progressive house. There are a few artists that you will hear only here and probably never again, and that's one of the points. This is one future-tech disco DJ mix, if you like "faster music", this one is for you. I hope you'll enjoy discovering some great artists such as: Motel 6, Matthew Boone Vs. Discotexx, Scalawag, Master Blaster feat Antony DeMarco, Joe Negro feat Taka Boom, Mac Zimms, Robie Rivera, Olav Basoski, Wigwam, Bedlam, Eric Powell, Discotexx...
My second promo DJ mix was still inspired by some latest Tech, Garage, Disco, Progressive, Jackin', and some Funky & Jazzy House tracks. Looking at current world situation and racial diversity, message that I wanted to spread was very simple; We need Global World Unity! House music unites people, and that is what this mix is all about: Love, Respect, Dance and Happiness. Check it out right now, you'll find some great artists such as: Ministers De-La-Funk, Jocelyn Brown, Gordon Matthewman, Jose Nunez, Jamiroquai, Junior Sanchez, Dajae B, Kojak, Phats & Small, Robbie Rivera, Kluster, Disco Galaxy 4, Carl Cox, Cassius, Daddy's Favorite...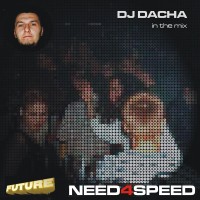 This is my first recorded DJ promo mix uploaded online in 1999. As a resident DJ in underground club Contrast I taped many other live mixes before this one, but the quality of the recording wasn't great, or I lost those tapes... Anyway, as you will hear, this mix is House, Speed Garage, Tech House, Jackin DJ mix. I was short time in those "music waters" in 1999, played it for younger house music clubbers, it was a fun for some time... You'll also hear some good Funky House, French Disco & Uplifting House in this 74 min long set. Here are the artists: Rinôçérôse, Eric Powell, Noise Destruction, Eddie Amador, CZR & Daryl Pandy, Kluster, Kingsly O, Robbie Rivera, Power House & Duane Harden, Arman Van Helden, Michael Jackson, Olav Basoski, Silvio Ecomo, Problem Boy, Mac Zimms, Phunke Soul...