Dacha on Mix The Groove Radio Show
This part of the site is dedicated to my online radio show DJ residency which I was doing during 2007-2008 on UK internet radio called MixTheGroove. Unfortunately, radio was shut down after a while, but I kept my radio shows as mp3 files, and they're ready for download! Every radio show is basically DJ mix, music only - no talk! Each week I carefully prepared and mixed some of the best and unknown deep, soulful, jazzy and tech house music for this show, I hope you gonna like it...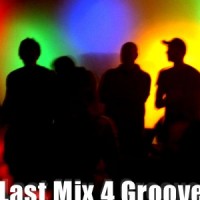 MixTheGroove radio owner wanted money from me to continue to play my shows, which was absurd. That was bad, but the good thing was that I started my own DeepLink Radio. And, I mixed one last mix 4 this radio, and I think it's one piece of art for deephouse music lovers, check out those artists: James Curd, Reelsoul, Jihad Muhammad, Bobby & Klein, Hector Moralez and Latenight Society, The Littlemen, TOby Neal, Veron and DaCosta, Sound Diggers, Tommy Largo, THe Sound Republic, Da Sunlounge, Jose Burgos and The Playas, DJ Roland Clark, Joey Youngman, Indiscretion, Lawnchair Generals...