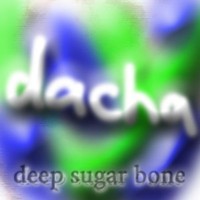 Less vocals and more electronic = deep sugar bone. I love good tech and deep because it's a pure energy music, you can feel it or not. There's not too much soul in it, but you'll want need it on this one. So, I prepared this tech deep DJ mix for tech house music fans, here we go: Fish Go Deep, Izmo feat. Dirty Rum, Alton Miller, Johnny Fiasco, Gabriel Black, Mr. Mama, Movido, Haldo, JT Donaldson, Goodfellas, David Crops feat. Marina Claire, Kinky Movement, Knee Deep, King Kooba, Jake Island feat. Alec Sun Drae...


Fish Go Deep - Binary Deep V1 goDeep Recordings
Izmo feat. Dirty Rum - The House of Deep Little Angel Records
Alton Miller - Higher S.E.E.D. Recordings
Johnny Fiasco - I surrender (Deep Dub) Klassik Fiasco
Gabriel Black - Love is a Crazy Thing Tangible Recordings
Mr. Mama - Ensemble 616
Movido - Sugar Bone Loveslap! Recordings
JT Donaldson - Shout It Out Kolour Recordings
Haldo - Maceio (Julius Papp Sunrise Remix) Transport Recordings
David Crops feat. Marina Claire - Feel My Deep (Original Mix) Nu Deep Music
Goodfellas - Crunk Fonk Bump Shop Music
Kinky Movement - Freak Trip Amenti Music
King Kooba - Let Me! OM Records
Knee Deep - Sweet Love Kneedeep Recordings
Jake Island feat Alec Sun Drae - Do It Like This (Shur-i-kan Remix) Toolroom Longplayer
About this DJ mix / legal statement >>> All songs in this DJ mix are copyright of their respective owners. If you are one of these owners just contact us, and tell us if you want to be removed. This DJ mix is placed online without any commercial purpose but in favor of all true music lovers. It's all about top House music production. Download and 'Njoy!