Music Production
Welcome. Here you can listen to all of my releases and find links where to get it. As you can see, for many years I'm using my artist name Danylo, kinda like it. Anyway, my production is all House music with some breaks and Jazzy vibe. I started my music production hobby long time ago, and after I heard so much good music, I practically gave up and left it there. Now, in year 2016 I decided to pick it up where I left it, the reason is that I heard so much bad music online that mine sounds great to me. I suddenly became proud of my works, and I decided to share it with the world. Check it out.
Category: Production
Hits: 5979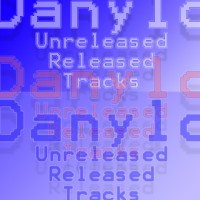 This EP comes with two old tracks Lost In The Sound & Bass Attack, now remastered for 2016, and also with three new unreleased tracks. First one is Let's Start Again, track was lost and finally found. It has that nice melodic synth that drives you into as it should, mixed with tight lounge house beats. Track is great for chill out sessions and lounge house party. We Are The Future was waiting to be finished for a long time, and now it's out there. It's a (almost electro) deep house, but still jazzy and mystic with complementing prophet vocal. Let's Go Now is also track that was lost and finally found. It's a funky tech house track with some strings attached, nice guitar breaks that are very catchy. This is your party track that nobody knows and only you have it.