DeepLink DJ Mixes Archive
Category: DJ Mixes 2013
Hits: 3133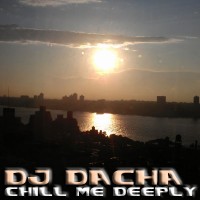 This is my latest collection of laid-back, chill out, relax or walk your dog house music. What was interesting here, no metter from where I start to listen to this mix, it seems like it's the beginning of the mix. Very calm piece with some of the best artists and producers: Millennium Lounge Party, DJ Phat Cat, Ft Nthabiseng, Dj Bakk3, Deejaykul, Matt Hughes, Symphonic, Juanmy .R, Sunshine Jones, DJ Tempo, Ft David Tone, DjPope, Danny J Lewis, Enzyme Black, Vittorio Santorelli, King David, Dave Mayer, Voltolinas, Enea Dj, JCF
Length: 1 hr 20 min
Release date: 26 June 2013
DJ Dacha - Chill Me Deeply
Category: DJ Mixes 2013
Hits: 3300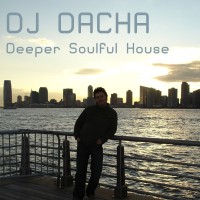 This hot DJ mix is very sexy but in a different way, it's still very soulful but also has that deeper vibe. Besides deep & soulful house, some other genres are making it better, a bit of electro and funk in the house. Simply, It's pure SEX. And we gonna thank for that to those artists and producers: Alton Miller, Dennis Wonder, O.G, DJ Tessen, Aloma, Vincenzo Siracusa, Leon Dorrill, Jerry Ropero, Eddy Cabrera, Terri B!, Vittorio Santorelli, Blackliquid, DJ Tempo, Ft David Tone, Deep Character, Mad Boss, Big Daddy, Zothea & The House Fyns, Tikki Tembo, Diamondancer, Ross Couch, Rafael Yapudjian, Tasita D'mour, DJ Ant B, Mac Da Knife, Harry "The It" Dennis
Length: 1 hr 37 min
Release date: 18 June 2013
DJ Dacha - Deeper Soulful House
Category: DJ Mixes 2013
Hits: 3005
How You Living DJ Mix is full of Soulful Deep House Music. Vocal house music lovers will find this mix on-the-track! It has cosy athmosphere, laidback groove and all-that-jazz needed for a great party, or just simply for your personal enjoyment! Hit that Play button or even better download right now. Great vocals, great producers, all in one package: Bluesoil, Misty, Zion H, Sheya, DJ Bullet, Ft Howard, Reagan Grey, Ingrid Jones, Soul Swissy, Jose Sousa, Jessica Custer, Ziggy Funk, Tess Leah, The Jersey Maestros Kim Beacham, Wipe the Needle, Lifford, Citilink, Soul Express, Alexis Hall, Ondagroove, Ben Watt, Prez, Brujita, Jacob A
Length: 1 hr 29 min
Release date: 9 June 2013
Remastered: 2016
DJ Dacha - How You Living
Category: DJ Mixes 2013
Hits: 3236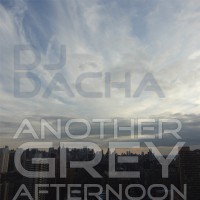 Those Grey Afternoons... When you feel grey you need special kind of music to cheer up, music that can inspire you and bring some positive thinking, good vibe. That's the kind of mix we're having here, it's the cure for your moody afternoons. That means more instrumental and deep soulful feelings with a little bit of afro touch. Check out those great names that I mixed in this mix: Outside Noise, Profound Nation, Kilo, Muskidd, Ft Garth Brown, Nova M, Blistic Soul Steve Miggedy Maestro, Jaytee, Suges, Deon Nathan, SoulDeep Inc., Jerry C King, Harry Dennis, Soultones SA ,Placidic Dream, Jermaine, SOL Element & Dimi Stuff, Lem Springsteen, Danism, PhatFrank, Dana Weaver, Juan Martos
Length: 1 hr 30 min
Release date: 28 May 2013
Remsatered: 2016
DJ Dacha - Another Grey Afternoon
Category: DJ Mixes 2013
Hits: 3272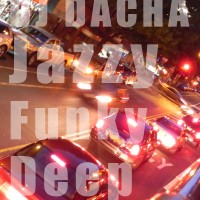 This time I prepared and mixed some jazzy funky deep soulful house music. This mix is also good for private parties and gatherings, it has good uplifting energy, so if you are into jazzy and funky house music this will be right mix for you. I mixed some well known producers works and some newer names, check it out: Zolee, DJ Ermi, Joey Negro feat Diane Charlemagne, True2Life, Natalie Williams, Reilly, Tony Fuentes, Edmund, Ramon Riera, Michele McCain, Antonio Caballero, Rubberlips, MDR, Souldynamic, Scott Diaz, Matt Jam Lamont, Brian 'Keys' Tharme, HNNY, Chris Nigel, NuExiters
Length: 1 hr 23 min
Release date: 19 May 2013
Remastered: 2015
DJ Dacha - JFD (Jazzy Funky Deep)
Category: DJ Mixes 2013
Hits: 3035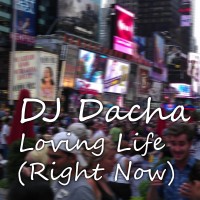 Here I'm back again with one excellent soulful-deep house DJ mix. If you into vocal and deep music, here is the one to keep. It's all sexy, soulful and you can feel that deepness on each track, so here we go, shout for: Soul Lady C, Mickey K, Soulful Session & Joanne Clarke-Gordon, RiskSoundSystem & Marc Evans, Alex Millet & Troy Denari, YSE & Frank H. Carter III, Nativeroots & Zano
, Sterling Ensemble & Troy Murray, Matthew Bandy & Josh Milan, Danny Clark, Jay Benham & Jocelyn Mathieu, Ondagroove, KPD & Myri Mouse, Ron Allen & Chach, Samson Lewis, JedSet & Robina, Cofano & Troby w Nicole Mitchell, DJ Dealer & RaShaan Houston, Cloud 9, SOL Element & Dimi Stuff.
Length: 1 hr 24 min
Release date: 12 May 2013
Remastered: 2015
DJ Dacha - Loving Life (Right Now)
Category: DJ Mixes 2013
Hits: 3100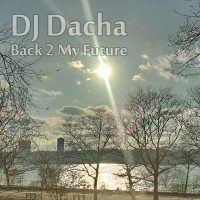 This one is for house music fans, it's basically house with some deep and soulful tracks. It helps me moving around, it has that let's go energy and you can also listen to it when you going to party. There are few easy listening tunes here, but most of it will make you dance if you love to dance. Here is the crew: Aquarius, Jerk House Connection, Paul B., Peven Everett, Fantasy & Allen Jackson, Avi Elman feat Danny J & Lifford, Peter James Kahn, Steven Stone & Simon Green, Phaze Dee, Expanded People, Inaky Garcia, Ben Kyps, Thievery Corporation, Andrew Lozano, Baby Noel & Lau Estrada, DeepQuest & MyLove, Flapjackers, Zolee
Length: 1 hr 38 min
Release date: 22 April 2013
Remastered: 2015
DJ Dacha - Back 2 My Future
Category: DJ Mixes 2013
Hits: 2790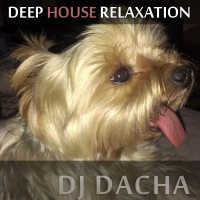 Sometimes I want to relax with deep and soulful house and it's hard to relax with electronic and dance music, you want to dance on most of it. But, I think I managed to balance between some great chill-it-a-bit tracks that you can enjoy alone or with your love one. Prepare your favorite drink, roll one and press play. These are your guests tonight or today: Christian Alvarez & Marck Jamz, KqueSol & Shatti, Nteeze & Andy, JazzLoungerz & E-Man, Robbert Mendez & Leo Caetano, Ladi Adiosoul N Paul, Little D & Stamy, Twelve90, Hood Natives, Erin Leah, Zethu, Thulane Da Producer, DJ Roland Clark & Urban Soul, Alliance DC feat. Rachael Calladine, Prune Flat & Rutger Bremer, Deephope
Length: 1 hr 35 min
Release date: 31 March 2013
Remastered: 2015
DJ Dacha - Deep Soulful Relaxation 2013
Category: DJ Mixes 2013
Hits: 3413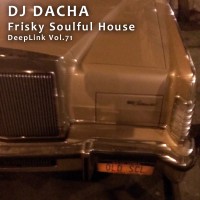 I spent some good time searching, listening to and preparing for this DJ mix, and I think it's worth it. This is probably one of my best DJ mixes because music is soooo good and vibe is great, and it's over 3 hrs long...I love long mixes... It's all soulful and deep house; I'll present some fresh people and some well known producers and singers. Here they are: Husky (Random Soul) & Natalie Conway, Steve Mill & Keisher Downie, Submotion Orchestra, Seb Skalski, Masta P, L.T. Brown, Steven Stone & Wendy Lewis, Syncopate Soul, Logistix pres. Deon Nathan, Ewonder feat. JD Smoothe, Chris Forman & Terrance Downs, Tortured Soul, Matt Meler & Ron E Jones, Random Soul, Steve Miggedy Maestro, GOFFunk feat Belle Erskine, Jose Sousa Feat Aisha, B=note, Zuziwe Mavuma, Kay Bonez feat. Anthony Poteat, Daniel J., DJ Jaz, Dahrio Wonder, DJ Fortee, Komplexity, Akhona, Clark & Pudell, Glenn Underground, Jonny Miller, Ckenz Voucal, Deepconsoul, Sive Msolo, DJ Garphie, Stereo Mutants feat. Marcus Pearson, Johnny Fiasco, Joe Rizla
Length: 3 hr 08 min
Release date: 23 February 2013
Remastered: 2015
DJ Dacha - Frisky Soulful House 2013
Category: DJ Mixes 2012
Hits: 3572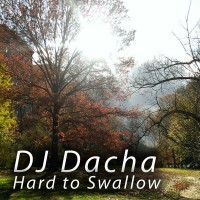 This mix represent musicians more than vocalists, some would call this music instrumentals, but for me those are some great house music tracks. It will be Hard to Swallow for some of you, so be prepared for some long solos from king of underground house, Glenn Underground and some other great names such as: Gee, DJ Bullet feat.Divine Lope, Tracy Hamlin, Leandro P. Feat. Daniel Reis, Alex Millet, KPD feat. Mike Molina, Mena Keys, Marlon D, DJ Wady, Seascape, Dawn Tallman, Harley & Muscle feat. Marshall Jefferson, The Sura Quintet, RubberLips, Yakka, Kevin Crafts, DJ Bullet feat.Divine Lope, Fred Everything, Private Chapter.
Length: 1 hr 47 min
Release date: 31 December 2012
Remastered: 2015
DJ Dacha - Hard to Swallow