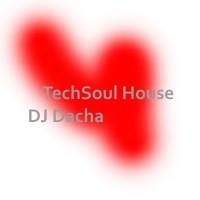 Autumn season is here and I needed one more-tech-than-soul mix for my outdoor activites. I decided to spend some time and finally mixed one more 2hrs mix for soul-tech house crowd... and myself. So it's deep, tech, with a lot-or-bit of soul. Who's there, or mixed here? Some of the best producers and some new guys and girls: Gee, Markus Schatz, Anthony Nicholson, Glenn Underground, Johnny Bravo feat Darya Sergiyenko, Carpetbaggers, True2Life, Pete Dafeet, Sergio Diaz, Jangatha, G-rillo feat Karol, Ralph Session & E-man, Mino 5 feat Alice, Flapjackers, Rhenalt, Eriq Johnson feat Jussendo, Sol4orce & Sheree Hicks, Capital O, Demarkus Lewis, Dave C & DJ Romain.
Length: 1 hr 51 min
Release date: 1 October 2012
Remastered: 2015
DJ Dacha - TechSoul House

DJ DACHA presents
TechSoul House
DeepLink Promo Mix Vol.68
DJ Dacha - TechSoul House - DL068 by Oldacha on Mixcloud
About this DJ mix / legal statement >>> All songs in this DJ mix are copyright of their respective owners. If you are one of these owners just contact us, and tell us if you want to be removed. This DJ mix is placed online without any commercial purpose but in favor of all true music lovers. It's all about top House music production. Download and 'Njoy!