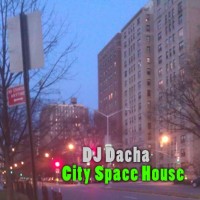 3rd mix for 2011 also has some of the best deep & soulful house tracks for this year. This one is called "City Space House" and yes, again, you'll find some of the greatest and hottest artists here; DJ Roland Clark pres. Urban Soul, Johnnydangerous, Steven Stone Feat. Andrea Love, Barbara Tucker pres. Charlotte Small, Soul Element feat. Peven Everett, Dajae, Distant People feat. Mona Bode, Reelsoul, Alton Miller feat. Abacus, Mr D, DJN Project feat. Nina B, Pacha,1 Benedetto & Farina feat. LT Brown, Redsoul Feat. Nicole Mitchell, Stephanie Cooke.
Length: 1 hr 27 min
Release date: 15 Dec 2011
Remastered: 2015
DJ Dacha - City Space House

DJ DACHA presents
City Space House
DeepLink Promo Mix Vol.62
DJ Dacha - City Space House - DL062 by Oldacha on Mixcloud
About this DJ mix / legal statement >>> All songs in this DJ mix are copyright of their respective owners. If you are one of these owners just contact us, and tell us if you want to be removed. This DJ mix is placed online without any commercial purpose but in favor of all true music lovers. It's all about top House music production. Download and 'Njoy!