DJ Dacha's Blog
Category: Dacha's Blog
Hits: 910
Hey, check out my latest DJ mix "Soulful Nights" on YouTube before it will be available for download here on my website.
Category: Dacha's Blog
Hits: 1221
Here's my new video series on YouTube "DJ Lessons", check it out!
Category: Dacha's Blog
Hits: 923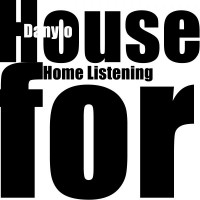 I know that few of you passionate house music lovers who are following my work noticed that I started again with some new music production in 2016. It took me many years to put my ass in that computer chair and work on some new music, but I finally did it. Now, I could count many reasons why I started with electronic music production again, there are many. All I know that this "music production passion" bothered me for many years before I took it seriously again. Well, maybe I always had an "valid" excuse not to make music "right now" in the past ten years... But, not anymore. And, the main reason why I'm back is for sure: Making music makes me happy! I feel accomplished every time one new track is done, and I know exactly when it's really done. I realized, if you spend huge amount of energy in your work, as a reward, more positive energy is coming back to you!
Read more: Took me 10 Years before "House For Home Listening"
Category: Dacha's Blog
Hits: 844
Hey folks, you're the first people in the world to discover this DJ mix, Trip House, Trip Hop, Break House, Downtempo, we got it all on this one!
Category: Dacha's Blog
Hits: 935
Hey! Check out my new EP "Chill Me a Break"!
Category: Dacha's Blog
Hits: 684
Here's the final remix 4 Damjana. High energy Piano Deep House Track. Enjoy FREE DOWNLOAD!!!!
Category: Dacha's Blog
Hits: 4375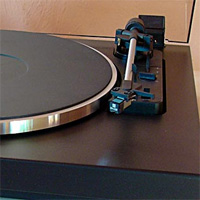 There was a time in my life when I was occupied with vinyl records and DJing, time when I used strictly vinyls to play music in the clubs, many times six hours per night, four nights per week. I remember ending up sets having black vinyl dirt under my nails, yes, I was spinning a lot of records when I played at clubs. My only goal was to give the crowd great moments in their lives with best music and superb sound quality on the dance floor. I never thought about vinyl records too much. Even when I was using them every day, for me it was just a music format like any other. I was always more interesting what's on the record, what kind of music, is it good or should I skip it. I wrote this text to explain my reasons for giving up on vinyl records long time ago, but I'm sure that many of you older readers have had similar reasons to switch on digital music formats. After all, it's all about good music, and if you care only for the music format, you're at the wrong place.